Razor E300 Electric Scooter Review
The Razor E300 Electric Scooter caters to a wide range of riders in the electric scooter industry as it provides a great balance of dependability and comfort. Its white futuristic design gives the vibe of sci-fi a sci-fi utopia that will surely leave an impression on riders. 
It strikes the perfect balance between performance and convenience. The E300 is ideal for short commutes and leisurely rides, whether it's joyriding in the evening or running your daily errands. It's suited for riders of any age.
Motor: Chain-Driven, High-Torque Motor
Maximum Speed: 15 Miles Per Hour
Battery: Two 12V Sealed Lead-Acid Rechargeable
Ride Time: Up To 40 Minutes On A Single Charge
Charging Time: Up To 8 Hours
Tires: Extra-Wide 10-Inch Pneumatic Tires
Brakes: Hand-Operated Rear Brake
Throttle: Twist-Grip Acceleration Control
Kickstand: Retractable Kickstand
Dimensions: 41.5 X 17 X 42 Inches
Weight: 52 Pounds (23.5 Kilograms)
Recommended Age: 13 Years And Up
Maximum Rider Weight: 220 Pounds
Highlights of the Razor E300 Electric Scooter
Powerful performance with a high-torque, chain-driven motor

Maximum speed of up to 15 mph (24 km/h)

Long battery life, providing up to 40 minutes of continuous use on a single charge

Durable construction with a sturdy frame and wide deck, supporting riders up to 220 lbs (100 kg)

Smooth and comfortable ride with extra-large 10-inch pneumatic tires

Intuitive twist-grip acceleration for easy speed control

Hand-operated rear brake for responsive and reliable stopping power

Convenient retractable kickstand for easy parking and storage

User-friendly design suitable for riders of all skill levels

Compact and foldable for easy storage and transportation
Let's take a closer look at its impressive features and specifications.
Motor
The Razor E300 has a 250-watt motor capable of reaching a top speed of 15 mph (24 km/h). This motor provides a reliable performance for riders of any age.
Battery
A 12V 8Ah sealed lead-acid (SLA) battery that offers a range of up to 10 miles (16 km) on a single charge. This battery, however, is non-removable. Meaning you need to visit the mechanic if the need requires you to remove it.
Maximum Speed
The Razor E300 can reach a maximum speed of 15 mph (24 km/h), ideal for leisurely rides and short commutes.
Charging Time
The battery usually takes around 12 hours to fully recharge. We'd recommend charging keep it plugged in if you used it daily.
Maximum Weight Capacity
The E300 can weigh load up to 220 pounds (100 kg), Ideal for most riders, including teens and adults.
Brakes
The E300's hand-operated rear brake offers quick response and consistent braking. The wide deck and soft hand grips add to the feeling of security and control during rides.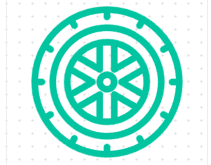 Tires
Since it lacks a suspension system, the E300 has large 10-inch pneumatic tires to make up for it. They provide a smooth and stable ride on various surfaces, contributing to overall rider comfort.
Suspension
Unfortunately, the Razor E300 Electric Scooter does not have a suspension system. As a result, it may not provide the same level of comfort on rough terrain compared to scooters with built-in suspension.
Pros Of Razor E300 Electric Scooter
Powerful 250-watt motor for a smooth ride
Sturdy frame for stability
Comfortable hand grips and wide deck
Decent top speed(15 mph)
Long-lasting battery (up to 10 miles)
User-friendly design for beginners
Suitable for various age groups
Low maintenance
Cons Of Razor E300 Electric Scooter
Lacks a suspension system
Heavier than most scooters
Longer charging time (12 hours)
No additional features.
Not suitable for off-road use
Limited incline capability
Handlebar height needs to be adjusted for some users.
It's the perfect urban scooter, delivering quite a pleasant experience. The scooter's powerful motor and sturdy construction make your commute fun and joyful. You can easily accelerate to speeds of up to 15 mph thanks to the high-torque, chain-driven motor's smooth and steady acceleration. And the large deck and weight capacity ensure a comfortable and stable ride for most conventional body sizes. 
The super-sized frame of the wide tires E300 is also some of the noticeable highlights. Both enhance stability and control, making them ideal for urban commuting or joyriding on smooth surfaces. But avoid using it on steep inclines and rough terrains. It lacks a suspension system. This may be the reason why it has a bigger wheelbase to compensate for it.
The twist-grip throttle makes it simple for riders to control their speed, striking the perfect balance between fun and safety. The hand-operated brake offers strong, consistent stopping power. So you will be quite satisfied with its handling.Besides here's a list of 5 best electric scooter helmets that you can buy online. Because a helmet is a must while you ride.
The bike does have some major downsides, however. While the E300 has an impressive runtime of 40 minutes on a single charge, the charging process is very time-consuming. The 24V rechargeable battery system takes a whopping 12 hours to fully recharge. Despite this drawback, the E300's exceptional performance and overall durability outweigh the inconvenience of the charging time.
It you want, you can also find a good list of Best Electric Scooter For Adults here.
In conclusion, the Razor E300 electric scooter is a user-friendly bike that is good enough for any scooter rider out there. Its sturdy build, powerful motor, and user-friendly controls provide a fun riding experience. Whether you're searching for the perfect birthday gift for your teenage offspring or just an alternative to public transport for yourself, the E300 won't disappoint, And if you're planning to buy one you are making a solid investment. 
Common Q&A Relates To Razor E300 Electric Scooter